Shadia Heenan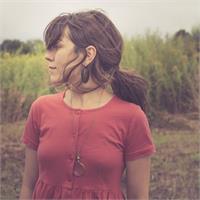 Shadia discovered yoga over ten years ago in her hometown of Houston, TX. Since then she has explored various studios, workshops, and schools of thought.
Through yoga, Shadia found something to ground her in a world of chaos. She believes yoga is the vehicle that transports one from the outside realm of a busy world, to the quiet space within. Shadia aspires to help others connect their mind, body, and soul through yoga and meditation, all while in a safe space, without judgment.
Shadia completed her 200-HR certification through the Yandara Yoga Institute, in Bali, Indonesia, and teaches Hatha, Vinyasa and Yoga Nidra. She completed her 300-HR certification through the SchoolYoga Institute in Cusco, Peru, where she also trained in shamanic healing techniques and sacred ceremonies.
She brings her creative background to the mat with each session, incorporating various styles and teachings for a fluid yet cohesive experience. Her students have described her class as being the perfect balance of invigorating and meditative, and always an intentional time to focus and be present.
www.shadiaheenan.com
Shadia Heenan instructs the following:
This practice is a bridge between gentle and vigorous yoga, and explores a variety of foundational poses (standing, seated, and on the floor) and breathing exercises. It provides a low-key workout and deep restoration.