Beth Prose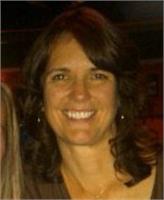 It was love at first sun salutation for me about ten years ago. I was instantly fascinated by the spiritual, emotional and physical facets of yoga. To gain a deeper understanding of the special gifts of yoga, I completed my 200-hour yoga teacher training at Samadhi Studio in Manchester, CT in 2014. I feel honored to share the gifts of yoga with my students.
The lessons I learn on the mat serve me well off the mat as a mom of three boys, an endurance athlete and an English as a Second Language teacher at Windham Public Schools.
Beth Prose instructs the following:
Our Power Hour is a vigorous, fitness-based approach to vinyasa style (flow) yoga. Be prepared to work hard and work up a sweat! The emphasis is on strength and flexibility. It is one hour long to fit into your busy schedule. It's hot-usually about 85 degrees. And it flows, so your muscles will be heated and flexible, a real strength builder. What better way to detox and invigorate your day!




Our physically challenging classes help you develop strength and endurance, and include more advanced postures and breathing exercises. These classes make you sweat!