Linda Abt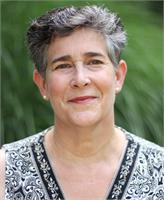 My love for yoga began over thirty years ago. While the level of commitment to my practice varied over the years my belief in the benefits of yoga has never wavered.
In 2012 I began teaching after completing my 200 Hour Yoga Teacher Training. Since that time I have completed advanced training certificates in Yin Yoga, Meditation, Applied Yoga Anatomy and Restorative Yoga. I have studied under teachers such as Josh Summers, Doug Keller, Marlysa Sullivan, Yoganand Michael Carroll and Jason Crandell. I will begin work toward my Registered Yoga Teacher-500 Hour Level in the summer of 2017 through Daniel Oralansky in Arlington Massachusetts.
I welcome you to join me on the mat regardless of your age or physical ability. Yoga is for everyone and the beauty of yoga is that it will meet you where you are. Namaste.
Linda Abt instructs the following:
Yin Yang Yoga blends two styles of yoga into one practice - bringing together the benefits of passively holding yoga poses with more dynamic sequences and standing postures.

Yin and Yang are the Taoist concepts which describe the two relative qualities present in everything. Yin is more internal, passive, cooling and downward. While Yang is more external, dynamic, warming and upward.

Class will start with a flowing, moderate level vinyasa type sequence to get the body and energy moving. It will also include strengthening movement and postures.

The last half of class will transition to a yin practice will longer hold (3-5 minute) floor based poses. The postures will largely target connective tissue and fascia in the back, hips, pelvis and legs. Yin postures cultivate a meditative mindset and deeper physical opening.




This practice is a bridge between gentle and vigorous yoga, and explores a variety of foundational poses (standing, seated, and on the floor) and breathing exercises. It provides a low-key workout and deep restoration.