Laura Crane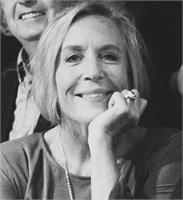 I have been fascinated with yoga from the day I took my first class. It made me realize how much I was not breathing! By connecting my breath with movement, I was able to access areas of my body and mind that I did not know were possible. My experiences since I have been practicing over the years have been interesting and rewarding, as well as insightful.
As owner/director of Storrs Yoga Center, my goal is to continue to share the joy of yoga. I have always had the vision of creating a safe space for anyone to come to practice yoga and explore their own personal journey. SYC is a judgement free zone.
I have been blessed with gifted teachers who have their own styles to share while keeping the common theme of educating people about some of the many things that yoga can show you. The concept of finding my inner strength and beauty has helped me to also recognize that in others. I am truly grateful for this opportunity, as it has changed my outlook thereby changing my life.
Laura Crane is currently not instructing any classes.